HAPPY BIRTHDAY JACKIE!!!
Sorry it took me so long to blog, but work seems to be getting in the way of life at the moment.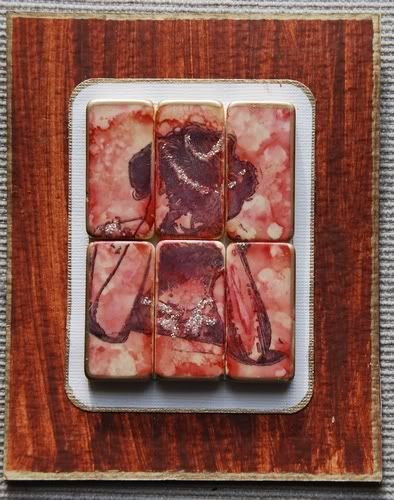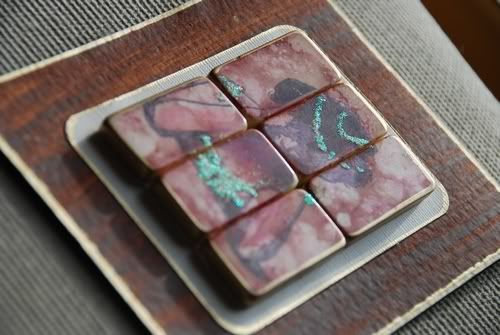 I'd got some fab domino's a while back and was looking for an excuse to play with them. Jackie's birthday seemed like a perfect opportunity. I applied alcohol inks, the stamped image and stickles. The background is acrylic paint layered using a resist technique.