I'm not a serious shopper normally but when it comes to scrapbook shopping I can't help myself! So when I read the theme for SW this week was shopping I knew what type of shopping had a special place in my heart.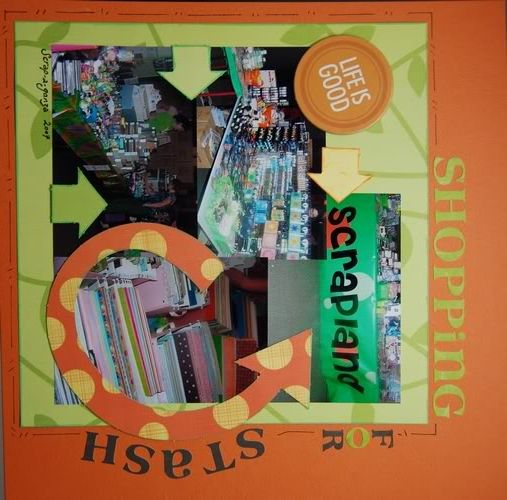 I had these fun, colourful photos of the
Scrapland
stall at Scrap-a-ganza earlier in the year and teamed them with the equally funky papers.
Although this was an ultra quick LO by my standards (finished in 1 night) I was really pleased with the result. I hope you like it too.