I attended another workshop with Sandi Sexton at the weekend. She really is a lovely lady and a fabulous teacher.
This time round we made 2 books. The first using the japanese stitch technique.
I made this book with a beautiful marbled front and a coordinating back and ribbon, which really did look good enough to eat. Its approximately 11 x 15cm in size to give you an idea of scale. I can't wait to make more books using this technique.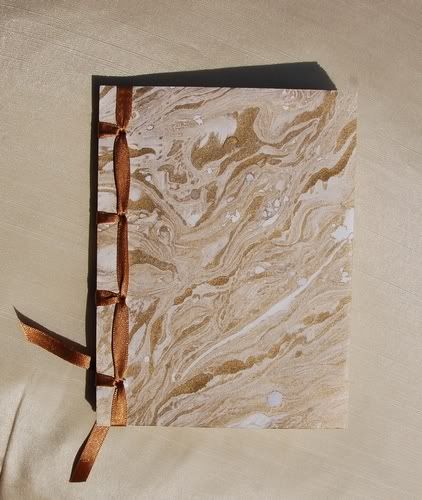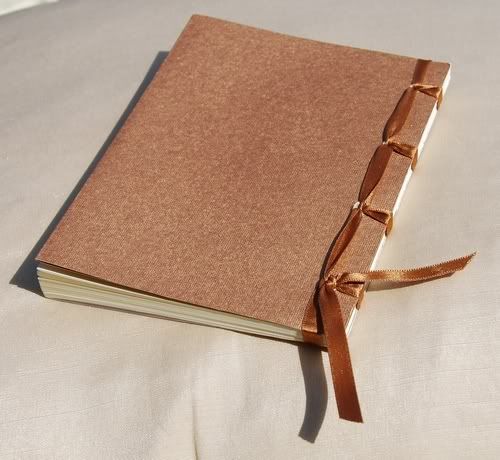 The second book we made was an accordian style book - I used this fabulous designer paper for the cover and a heavy textured paper for the inside to give it strength. The finished book is approx 8 x 12 cm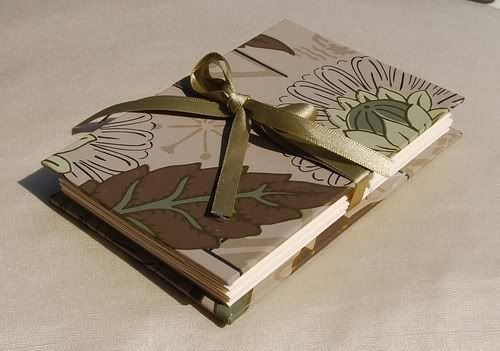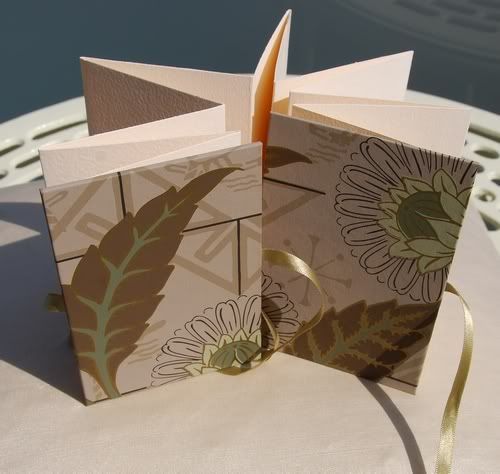 Finally, I was so energised and inspired after the workshop I picked up some gorgeous handmade chinese paper on the way home and made this little accordian book. Only 6 x 8 cm.