Here's a couple of birthday cards I made for forum friends this week.
The first was for
Paula
- this was a real challenge for me, as I hate sewing but I really wanted to force myself to get into stitching. The ribbons and beads are all hand stitched and took forever to do.
But I think it was worth it, as I was happy with the finished piece.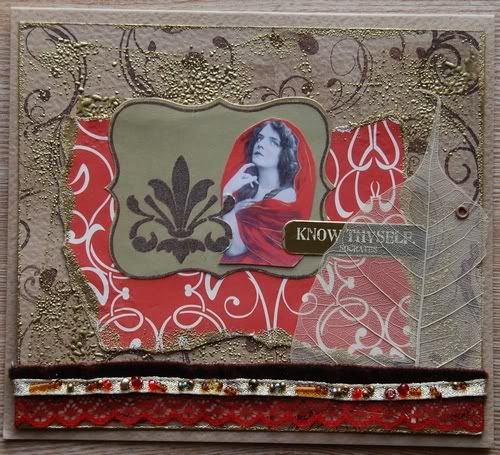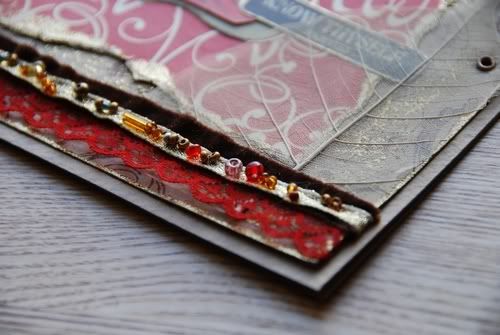 The second card was for
Joanne
. Its an image transfer on wood (ingredients courtesy of
Carrie
). I decided to play with some wire wrapping and beads, and was thrilled with the results. Joanne has just started playing with image transfers so I thought she'd like this one.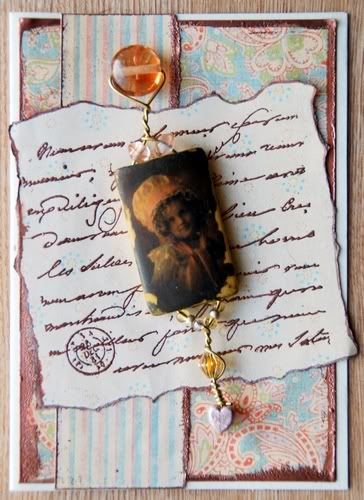 Happy Birthday to you both!