Wow. What an amazing weekend. Carrie, Mary and I booked months ago to attend a Lino Print Workshop at the Print Museum, and as things have been so hectic recently I put all thoughts of it to the back burner. As a result I was in a bit of a tiz on Friday night trying to figure out what to bring with me!
The workshop was run by a print artist called Caroline Byrne and the brief was to bring with you source materials in the form of drawings, photos or other images. Friday night I trawled through Picassa and printed off a random set of images, unsure as to what really would be of use.
The workshop kicked off with Caroline showing us some of her own work, and introducing us to the techniques and tools of lino cutting. We got stuck into 'practice' blocks of lino with our tools and gouged and hacked away at these pieces to get a feel for the tools. Then we inked and printed the (very) abstract blocks to get a feel for the process.
Next we were instructed to chose an image to develop as a print. This is where fear set in for me. I find the 'development' of a piece of artwork overwhelming and terrifying for the most part. So I sat quaking for about 10 mins, til I realised I really better do something as everyone else seemed to be steaming along! eeeeek!
So out come the photos and I try to choose an image that suits the medium. I decided on 2 images that I thought might be suitable, which I traced out and transferred onto the lino blocks using carbon paper. So I had my two central images in place. I carved out the boat image with some direction from Caroline. Now to create a background to suit.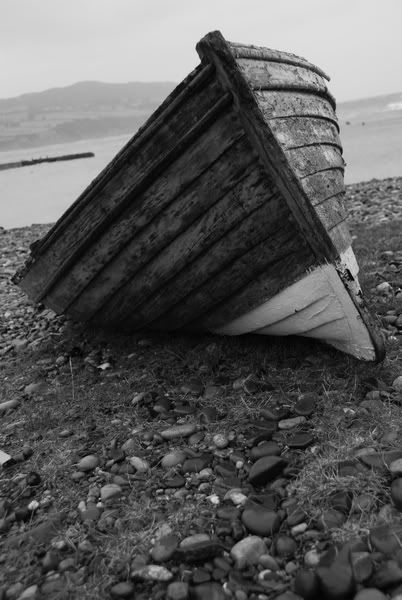 As day 1 had finished I brought the images back to Mary's to play with in the evening. While out to dinner I found the perfect background for the Heron. Then I created a stylised pebble style beach for my boat using Carrie's japense hole-punch. I fell into bed with a copy of Artist and Illustrator to pour over.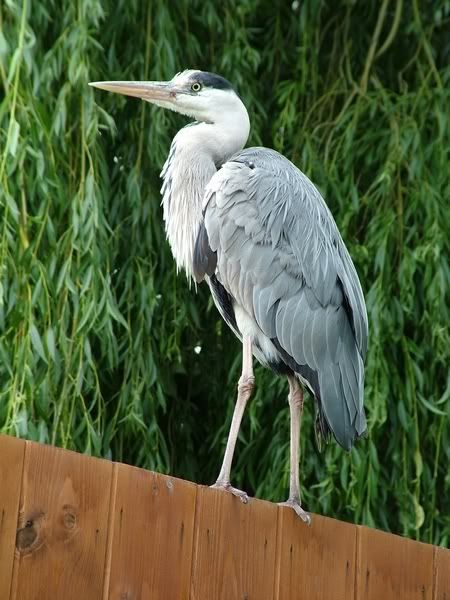 I woke early and lay in bed thinking about my Heron piece, I was so caught up in the process I crept out of bed and down to Marys studio and worked on the piece til the others got out of bed. The Boat plate I finished at the workshop, the final choice of the 'sea' background having struggled to find the right finish.
Well I had 2 small size plates complete and ran them up on Newsprint to get a feel for the inksand plates and to create masks for the colour work. Having cut out my masks I got started on my first colour - a lovely blue/grey which Caroline suggested I use for both prints and run them on both the Chinese Paper and Cotton Paper for the first colour run. This was pretty time consuming so it was a while before I was ready to move onto my second colour - yellow.
Caroline pushed me to achieve a 3-colour print, and I succeeded with both my plates to do just this. But having reached the goal she set I still had time to run off a couple of single colour prints for myself. I choose to run the Heron in a dark red ink on cotton rag paper. And I am so very happy with the results. I plan to frame this print and hang it in pride of place.