Don't know whats happened the last month, I haven't been crafting much, but what I have done I just haven't got around to photographing and publishing. Anyway I'll try and catch up over the next few days.
First up here's a birthday card I made for Annamarie who had a birthday in September.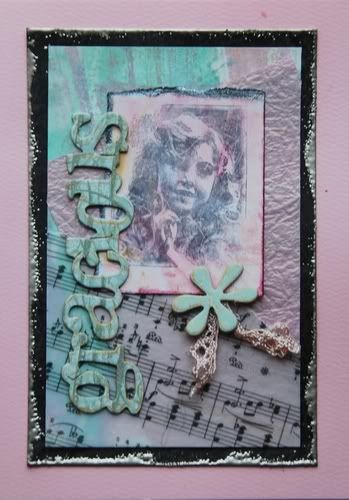 I had great fun playing with the soft tones and colours - the stamped image and the background paper are both hand coloured.