Seems like we are getting very close to February 14, so LOVE seems to be on everyones mind! I made this wall hanging for a challenge set by Carrie on CraftSupplies.
The criteria were:
For this lovely challenge I would like you to make a hanging -

any size

- for a loved one. It can be something that could hang on your desk, wall or from your computer with ribbon, wire/cord or beads etc.

1. The hanging must include a heart -

but not made of paper.


2. It must also include a rubber stamped image/design or text.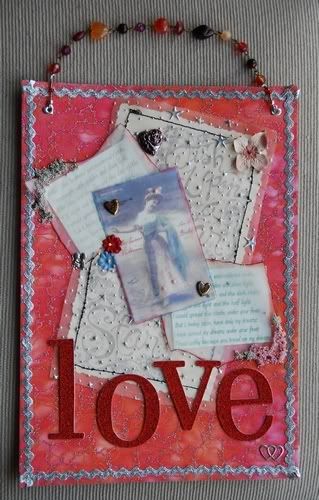 The piece includes a number of metal hearts and stamped text "Wish Upon a Star" - the small text is WB Yeats poem, Had I the Heavens Embroider'd Cloths.