Jackie set a really fun theme for ScrapWest this week - 'Going Dotty' .
I was a bit late submitting mine as things are hectic this week. But when I saw the theme I knew immediately what I had to do!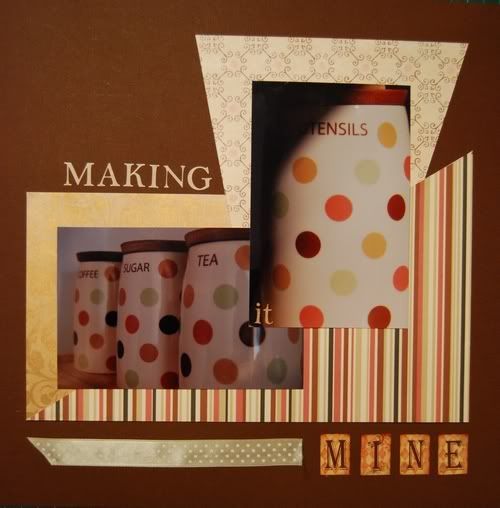 The first week in my new apartment was very disconcerting - as best as I can describe it I felt dislocated. The home I have known for 6 years was empty and eerie, yet my new home was bare and unwelcoming.
Having become obsessed with finding just the right coffee, tea and sugar cannisters, I finally found them that first week in my new home. I knew immediately I had to have them and bring them home, with this personal touch I knew I would be making it mine!