My theme for ScrapWest this week was "Seven Deadly Sins - pick one".
I was a bit nervous that it was a strange choice and no-one would join in, but I was thrilled when I saw what the other Westies came up with ;-)
Other good news for ScrapWest is the very talented scrapper (and my very good friend) Kate Walsh has joined the team. Welcome aboard Kate!
Here is my effort for this week.....
But please check out the rest of the work over on ScrapWest.
I wasn't able to post last weeks SW effort as my PC was moving house, so belatedly here I am going back to school ;-)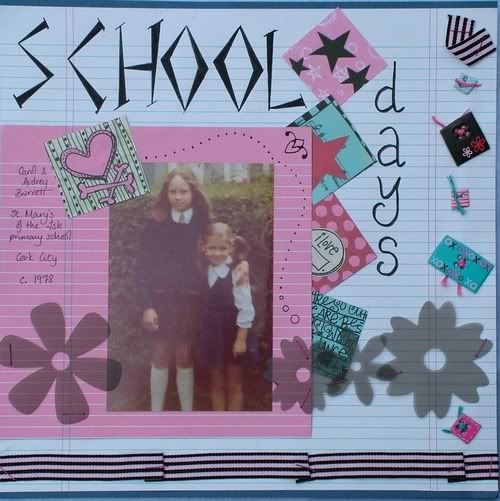 This LO is a lot 'messier' than normal for me, but I was pleased that I stepped out of my comfort zone and hand wrote the title and the journaling, and I like the fact that it really does feel like it was torn straight from a copy book ;-)