I spent the weekend in Cork at Scrapfest by the Lee - a craft event organised in aid of Breast Cancer Awareness. It was a great weekend, with loads of fabby classes, shops and crafty ladies.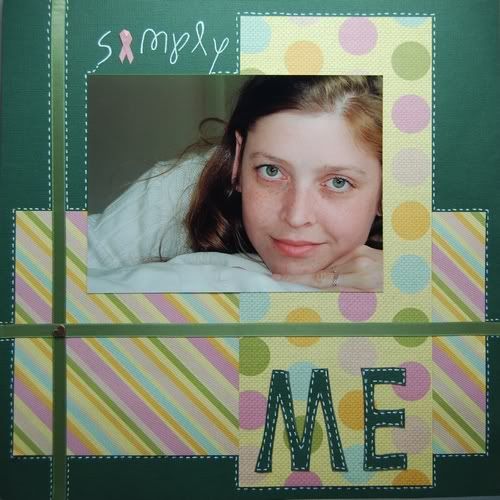 I was over the moon to win first prize in the Layout Challenge for my LO "Simply Me". And 2nd prize for a Thank You card I made from the LO leftovers.
I made the above LO with one of the photos Kirsty took at Crafteire in Beckys class. Isn't it just a gorgeous LO inspired by the use of 'white space'.
Ruth was the best hostess over the weekend - that's her above looking very downcast on winning a crate of beer ;-) Thank you so much for your kindness Ruth. I had so much fun with you and the kids, I hope I get to see you all again soon.
Finally I love this photo I took of Joanne, the cast of the light gives a wonderful glow to the image.