Here are 2 DLOs I've done over the last few weeks, again for Mums book. I'm keeping things pretty simple at this stage to get as much done as possible.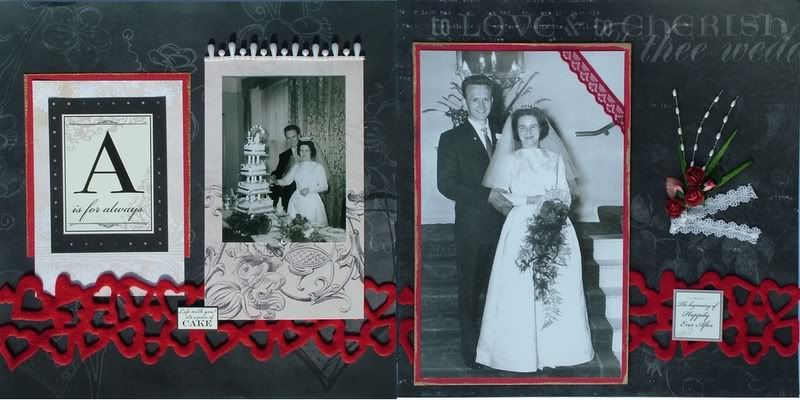 These are photos from Mum and Dads wedding day. The DLO is using Rusty Pickle, Princess Bride papers - which I fell in love with. I've embellished the LO with 7 Gypsies stickers, red hearts and roses (the bouquet was red roses), and I've added a pearly crown to the 'cake' photo to reflect the beautiful crown in the head-dress.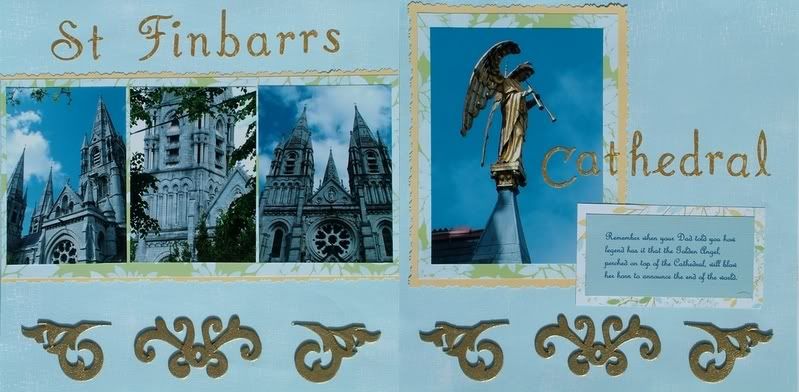 St Finbarrs Cathedral in Cork overlooked the area where May grew up. The journaling tells of the legend which suggests that the Golden Angel perched on the Cathedral will blow her horn to announce the end of the world. I remember my Mum telling me this story, the same as her Dad told her.