I seem to somehow have got some of my mojo back - I think I owe a debt to Jackie for that! As always she was such an inspiration last weekend! Also to be fair the pressure to get this book done on time for the birthday is getting REAL!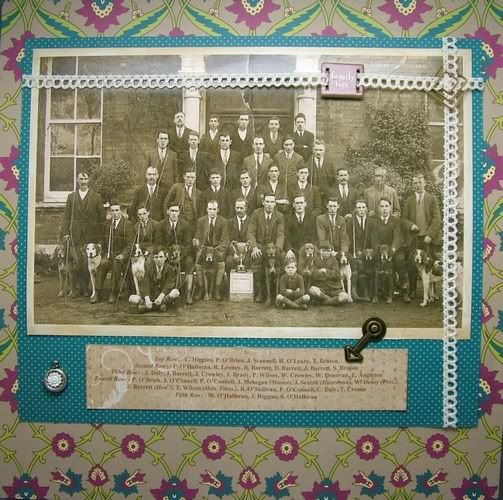 This is a photo of the Spratts Challenge Cup - some kind of hunt (?) The important bit for me is that Mays' Dad and Granddad are both in it. The arrow points to their names and the ribbon slide is sitting over them in the photo - obviously to attract attention to the relevant bits!
I loved using these Making Memories Funky Vintage papers, they had just the right vintage feel without being to girly.