Last Saturday I spent the day at Elaines monthly crop and it was such a great break from all the stress of dealing with useless solicitors.
Jackie gave the most fab demo on using bleach with waterbase inks. Well of course I chatted a lot, but I did get some stuff done! Here is the card I finished last night, I have a few more to come too.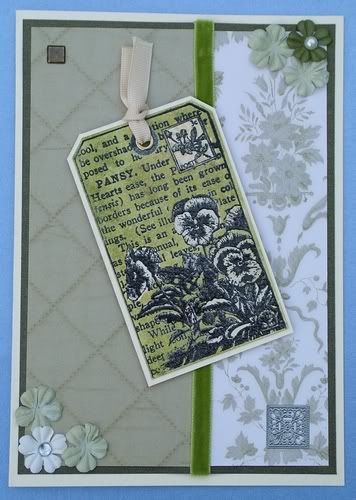 Thanks a mil also to Karen who supplied the fabulous K&Co papers used here. Also as I was tagged by Karen and Kate to be a
I am using this card and tagging the following:
Anyone who reads this and wants to join in!

Sorry but everyone I know has already been tagged for this one!