On Friday 30th March 2007, I bought my first property. In all truth I can't believe it myself as it has happened rather suddenly, but having paid a deposit (and finding out what flooring costs today), it is beginning to seem scarily real now.
It is a small 2 bedroom flat in Celbridge, Co Kildare. There are 2 bedrooms ~ well ok 1 bedroom, 1 craft room ~ a bathroom, a living room/kitchen combined, a balcony and a 'tardis' as my fried Eddie has labeled the store room. All in all just about big enough to swing a cat, just not sure if it is big enough to swing 3 cats!
I've spent most of the week walking around in a daze. I got a call from an estate agent on Tuesday afternoon to say they had a property for me, which I could view on Friday. It didn't seem at all real, and I was scared to get too excited until I saw it for real. But even after paying my deposit, I was stunned. Luckily my great friends, Joe, Valentina and Eddie came with me for moral support (and decorating advice). I was so glad to have them with me. And even more so when they took me to the pub for a celebratory pint of Guinness.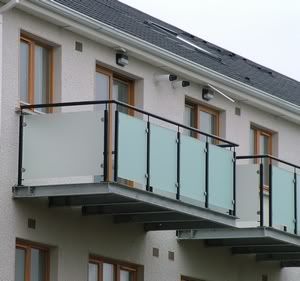 Of course now the real fun starts. My head is spinning with all the things I have to do, I don't know where to start. I've spoken to my bank, who don't think the mortgage will be a problem, so I need to get cracking with that. And the list of things to investigate is endless ~ everything from utilities to flooring, appliances to soft furnishings and heaven knows what else.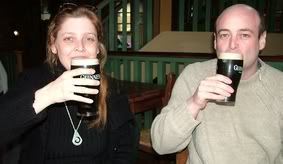 All told though I think I'm very lucky. I so much wanted an opportunity to provide security for my future, and hopefully this is that chance. I'm sure the next few months will be stressful, and I have a lot to learn, but I also want to make sure I enjoy this time, and sometimes step back and appreciate what I've got.
In fact, some of you may need to remind me I said this in the very near future ;-)