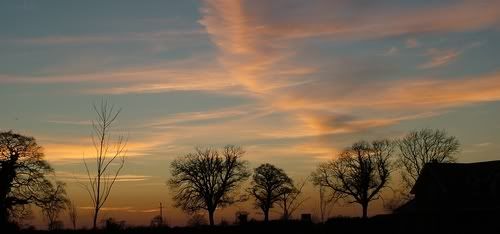 Its been a busy week - I feel like I have completed a 4 year degree in mortgages and soft furnishings, in just under 7 days. But the weather has been beautiful, although cold, the sun was shining everyday and the long evenings make such a wonderful difference to the day.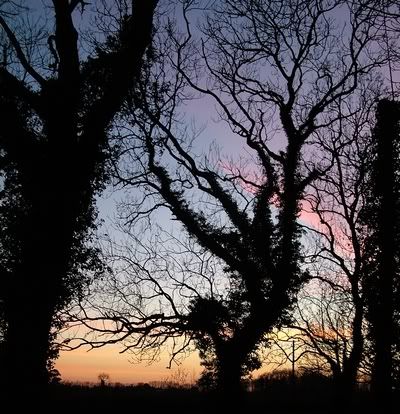 The last few evenings have seen stunning sunsets, so I was determined to get out with my camera this evening. I dragged Eddie and Joe along on a
"Drive By Shooting"
. Joe, as our driver, sped around the Kildare countryside, while Eddie and I hopped out of the car at strategic points to try and capture some woodland/sunset photos.
It was a bit rushed, but I'm really glad I got some ok pictures, and I have so loved the obvious turn of season this week, that I really wanted to capture it.
Tomorrow I'm heading off to Leitrim with my Reiki group for a mini retreat. Looking forward to taking time out and maybe even getting some photos of rural Leitrim.
On top of all the homeowner malarchy and nature appreciation I even managed to do some crafting. I finished my Scrapwest LO for the week - check out the blog every Friday night! And I finished my Design Team Layout for Craft Factory. Meg from Craft Factory gave me a fabulous kit this month - the lovely new papers, chipboard, and alpha-stickers from Scenic Route. I also did this Layout of a photo my Mum sent me recently of her and her hubby which I think is great fun ;-)