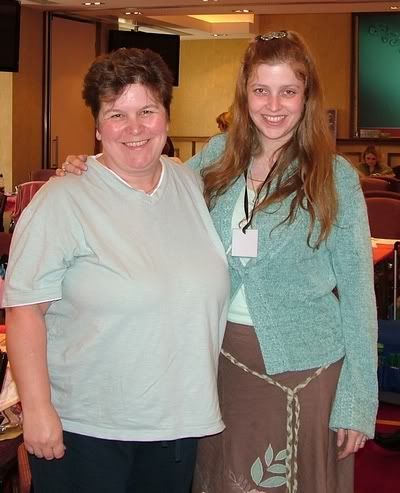 Actually home from Crafteire! I can't believe it's over, but what a super weekend. Don't even know where to start. It was so lovely to see everyone, and the classes were great. I was delighted to meet Jane Dean and attend her 2 classes which were brilliant!
Carrie's beaded accent class was terrific, and Eva's Piggy Tales class was wonderful, and made a lovely LO in Beckie's Masculine Metal. Have to finish most of them off but can't wait to show them ;-)
Had my photo taken by Kirsty Wiseman which I can't wait to see. Her photo's are pretty cool. She also took a photo for the ScrapWest group which I thought was really fun.
And of course I got some new stash ;-)
I picked up tons of new papers, which I can't wait to experiment with, got a bunch of mini-books to play with a couple of chipboard alphas as a real treat, some delicious flowers and loads of other bits and pieces. The class kits were great too, so have tons left over to play with.