Here's a few different christmas cards I've made up...
It's been ages since I played with my alcohol inks and I was trying to figure out something new to try with them. While thinking about what I could try I thought how Utee should take alcohol inks well. So here's my christmas tree effort using alcohol inks. I'd love to hear what you think.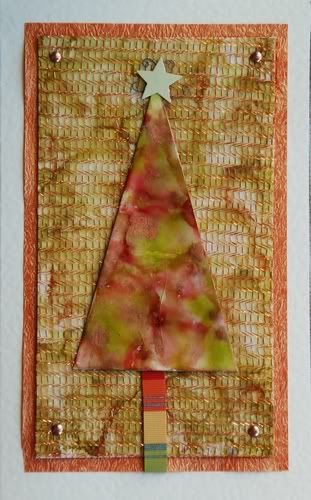 This next card is based on my SW LO last week. I really liked the cosy image that I took last christmas and wanted to make it into a card.
Finally this is a really simple cut out christmas tree, on a patterned paper background. I wasn't sure, but find I like the non traditional colours for this image.