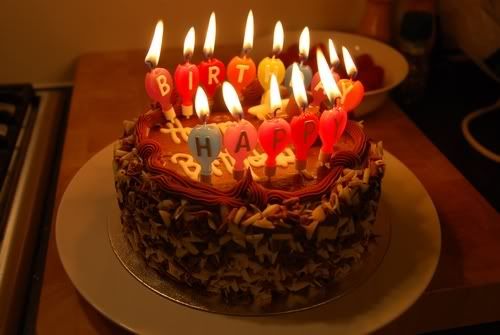 34 today ;-)
Fairly quiet as birthdays go, but as I'm recovering from a rotten flu I really didn't feel like celebrating much. Saying that I got some lovely cards and pressies through the post from friends and family, and also at work.
After work Joe cooked a yummy dinner and followed it with chocolate birthday cake. I took a photo of the cake with the amazing new lens I got as a present ;-)
So not a bad day really - thanks to everyone who thought of me and made it a special day!