The ScrapWest theme this week was Winter White. I seem to have an alcohol theme running through my LOs as all I could think of this week again involved wine!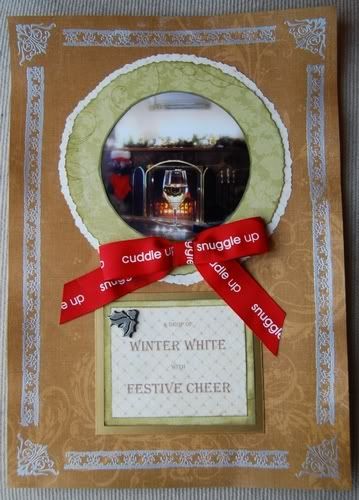 I also used the A4 format again, which is nice for a change. The idea was to reflect a christmas wreath on a traditional style front door.
Worried that I would start getting a reputation over the alcohol ;-) I also came up with 3 cards on the same theme.