This weeks
ScrapWest
theme was set by Carrie. I really enjoyed this week as I had the opportunity to play and experiment, although I have to admit my effort was influenced by Carrie in more ways than the title.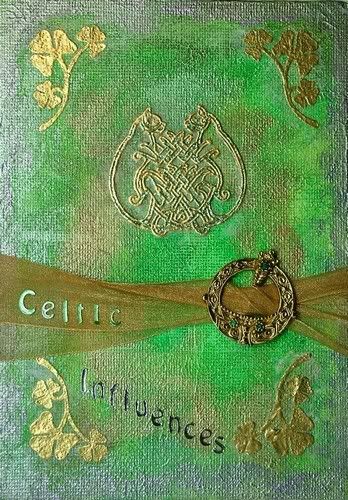 Last weekend Carrie gave me a small canvas to alter. I coated it with Gesso, painted with green acrylic, and over laid with some lovely Stewart Gill pearlescent paints (also bought on a shopping trip with Carrie).
To this I applied celtic images (on loan from Carrie) stamped and embossed onto tissue paper, and decoupaged these to the canvas. I finished with the soft gold ribbon, and the lovely Tara brooch I got as a present some years ago.