Caroline O set our challenge for this week, and I had a tough time getting started on it. I did this LO for ScrapWest a few months back and it kept popping into my head when I tried to think about this weeks challenge.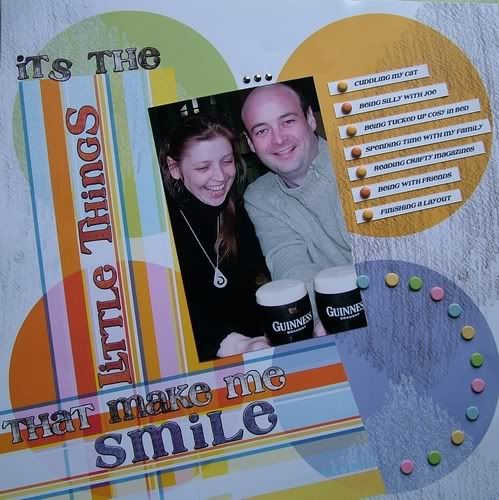 Eventually I choose this picture taken by Joe of Eddie and I having pints on the day I bought my apartment. Having such great friends with me on that day really meant a lot. Once I'd picked a photo the LO came together in no time, and I was really pleased with the results, even though it is a bit bright for me!
I used Scrappy Cat, UniStyle Tempo paper, with Basic Grey [Basic Elements & Fusion] Letters, and Karen Foster, Paper Mania and other brads.