Last night we celebrated the launch of the final Harry Potter book at a costume party in Belvedere House. We had such fun! Loads of people made a great effort to dress up, including us.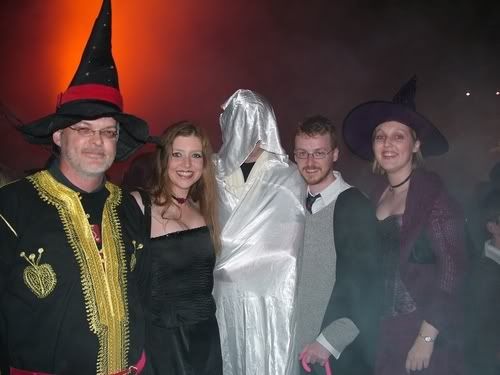 We took loads of photos. Above is our group [L-R: Joe, Audrey, Eddie, Daithi, Rachel].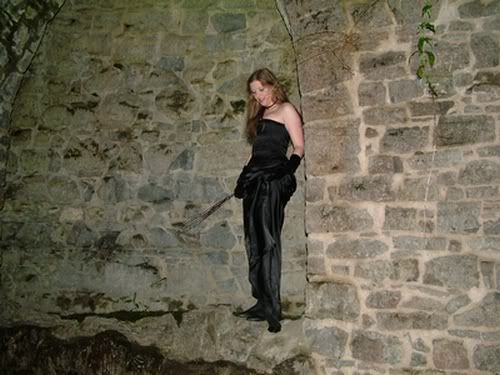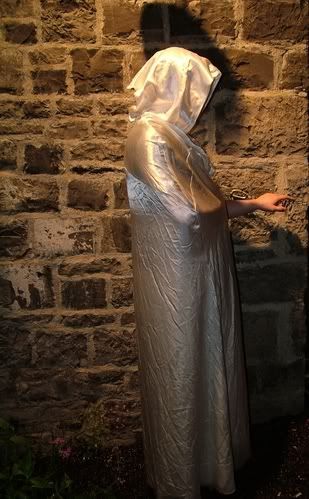 Choosing the costumes was so much fun, my talented friend Annette was a great help and is responsible the two above: My own slick witch look, and Eddies Dementor - which scared the living daylights out of a number of children.
It was brilliant having a like minded witch along! And she even let me play with her Unicorn!
Although she lost interest in us once she found the man of her dreams!
I thought Joe looked fabulous, rather like a distinguished Rincewind. And my brother Daithi had the Weaseley look to a tee!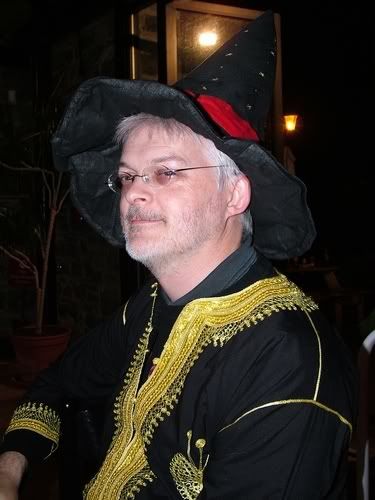 This last picture is especially for Aoife who kindly warned me about the Trolls in Belvedere when we visited Karen last weekend. She even donated some very brave cuddly toys to protect us! Thanks Aoife, you're the best.